On this page, we highlight CCTE members. It's a quick way for folks to "get to know" our organization and the people behind it. Enjoy!
December 2020 Spotlight – CCTE Past President Virginia Kennedy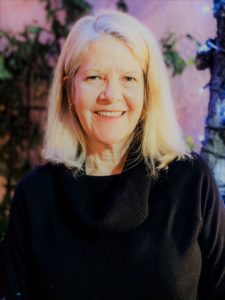 Dr. Virginia Kennedy is a long-time member of the California Council on Teacher Education (CCTE) and has served as committee member, Board member, and most recently as its President from 2018-2020. She has been on many CCTE conference committees, has made several CCTE conference presentations, and is presently co-chairing her third CCTE conference, to be held in Fall 2021. She also serves on CCTE's Intersegmental Project Task Force, which develops and coordinates the Professional Development for Mentoring New Teachers certificate program for mentor teachers and clinical practice supervisors.
Other CCTE-related current affiliations include the California Association of Professors of Special Education/Teacher Education Division of the Council for Exceptional Children (CAPSE/TED), and the California Alliance for Inclusive Schooling (CAIS), both associated organizations of CCTE. She also participates in the Special Education SIG (Special Interest Group) and the Induction SIG. She co-chairs the Preparation Subcommittee of California CEEDAR.
Dr. Kennedy is a faculty member at California State University Northridge in the Department of Special Education, with a focus on teacher preparation in the area of mild/moderate disabilities, and is the Induction Coordinator. Recent presentations include "Induction and the Changing Face of Special Education" at the California Induction Conference (2019), and "When Policy Implementation Needs Updating: Induction and Changes in Inclusive Education", CCTE SPAN Conference 2020, with Dr. Melissa Meetze-Hall.
November 2020 Spotlight – CCTE President Eric Engdahl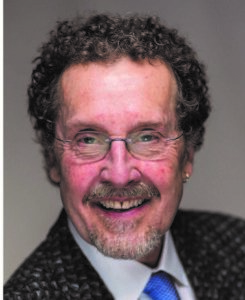 Dr. Eric Engdahl has served as Chair of the Department of Teacher Education at Cal State East Bay since 2014.  He is President of the California Council on Teacher Education (CCTE).  He served on the California Department of Education (CDE) Visual and Performing Arts (VAPA) Standards Advisory Committee, co-chaired the CDE VAPA Curriculum Framework and Evaluation Criteria Committee, on the CTC Theatre Subject Matter Advisory Panel, and recently co-facilitated a session on test item review.
His current research agenda focuses on Social Emotional Learning/Culturally Responsive Teaching and Arts Integration.  In 2019-2020 he led an "Arts Learning Lab" at the University of Tennessee, Chattanooga, Southeast Center for Education in the Arts on SEL and Arts Integration, with an emphasis in Early Childhood Education.  Recent publications include a chapter in Preparing educators for arts integration: Placing creativity at the center of learning (Teacher's College Press, 2017) and "We'll come back when you're teaching: Examining the need for curricular reform in higher education in response to the introduction of transitional kindergarten in California's public schools," (Teacher Education Quarterly, 2018). 
Dr. Engdahl holds a Ph.D. in Theater History/Criticism from the University of California, Los Angeles, a M.F.A. from the Professional Acting Program at Southern Methodist University, and a B.A. from Pomona College.  Many years ago he ran away and joined the circus, spending a season as a Ringmaster.
October 2020 Spotlight – Executive Secretary Alan Jones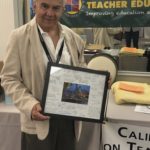 Dr. Alan H. Jones has been involved as a member of the California Council on Teacher Education since 1974, including service as an elected member of the Board of Directors in the late 1970s, as editor of Teacher Education Quarterly from 1987 through 1998, as chair of the Policy Committee in the mid-1990s, as a speaker at semi-annual CCTE conferences on multiple occasions, and as part-time Executive Secretary of the organization since 1998. In the Executive Secretary role he reports to the CCTE officers and Board of Directors, with responsibility for annual membership, organization of semi-annual conferences, development and monitoring of the annual budget, communications, and support for committees and associated organizations.
Alan also is the owner and publisher at Caddo Gap Press, a small educational publishing company in San Francisco that specializes in journals in the fields of teacher education, the social foundations of education, and multicultural education. The company publishes both Issues in Teacher Education and Teacher Education Quarterly under sponsorship of CCTE.
Prior to his current work with Caddo Gap Press and CCTE, Alan has been a junior high school teacher in Ann Arbor, Michigan, an instructor at the University of Michigan School of Education, an assistant professor in social foundations of education at Eastern Michigan University, chair of the Department of Education at Sacred Heart University in Bridgeport, Connecticut, a researcher with the Office of Institutional Research at the University of Michigan, a consultant with the California Commission on Teacher Preparation and Licensing, the executive secretary of the Michigan Chapter of the American Association of University Professors, and an editor and publisher at Prakken Publications in Ann Arbor, Michigan. He holds B.A., M.A., and Ph.D. degrees from the University of Michigan in history, international education, and the social foundations of education.