On this page, we highlight CCTE members. It's a quick way for folks to "get to know" our organization and the people behind it. Enjoy!
July 2021 Spotlight – CCTE Board of Directors and Communication Committee Co-chair Betina Hsieh
Dr. Betina Hsieh (@ProfHsieh) is a current CCTE board member (2019-2022) and Co-chair of the Communication Committee. She served last year as Professor and Director of Teacher Education for the LaFetra College of Education at the University of La Verne, and is returning this year to her position as Associate Professor of (secondary) teacher education at California State University, Long Beach, where she will be making the most of a fall sabbatical. Her teacher education work is informed by 10 years of urban middle school classroom experience, K-12 literacy coaching, and work as co-director of the Bay Area Writing Project. At the heart of Dr. Hsieh's work is the exploration of how teacher identity (who people are) shapes teacher choice making (what people do) as educators. She is deeply committed to creating more equitable spaces as a teacher educator that promote the success, sustenance and empowerment of teacher candidates from marginalized subgroups both through their preliminary educator development and as they enter classroom spaces. Dr. Hsieh's current research interests include identity-informed mentoring in teacher education spaces, the emergence and development of a teacher (and teacher educator) professional identity, social media and teacher education, Asian American MotherScholars, and the experiences of teachers of color.  Her recent publications include articles in Contemporary Issues in Technology and Teacher Education, English Teaching: Practice and Critique, Literacy Research and Instruction, Journal of Diversity in Higher Education, and the Journal of Teacher Education.   Outside of work, Dr. Hsieh is a wife and mother to 4 children (ages 5-30) and a small dog.  She runs half marathons and loves delicious food. She's actively involved in her church's social justice committee and gospel choir, and every so often, she tries to get some sleep.  She is constantly pursuing better work-life balance and boundary setting.
June 2021 Spotlight – CCTE Board of Directors Ernest Black
Dr. Ernest Black is the current Systemwide Director for the CalStateTEACH program, a multiple subject program in the California State University System. He earned his doctorate in education from the University of Southern California, master's degree from National University and bachelors of arts degree from Western Michigan University. He has contributed to the development of programs and policy to increase the numbers of African American and Latino males into the teaching profession. He has participated in the Network Improvement Committee of AACTE on the topic. He is also involved with the Policy Committee of the California Council of Teacher Educators (CCTE). In addition to participating with CCTE as a board member, he is currently also on the boards of California Teacher Corps (CTC) and Center for Reaching and Teaching the Whole Child (CRWTC). 
Dr. Black has spent over 20 years in education. Before earning his doctorate, he started as K-12 teacher in the Los Angeles Unified School District. He has taught at both the elementary and high school levels in South Central Los Angeles. Currently, his focus is on retention of Black and Latinx males in the education profession. His most recent publication is
Desperate Measures: How Teacher Preparation Programs can Engage and Retain Black Male Teacher Candidates. Educational Renaissance, Vol 9, 28-35 (2020). He also provides professional development for educators to increase academic achievement for Black male students in K-12 environments and professional development for Black male retention for educator preparation programs.
May 2021 Spotlight – CCTE Awards Committee Chair Mary Soto
Dr. Mary C. Soto was on the board for the California Council on Teacher Education (CCTE) from 2018-2021. Her career in education began as a high school ELA/ELD and Theater teacher in California, Mexico, and Texas. She taught in the Bilingual Authorization Teacher Preparation Program at California State University Chico and is currently an Assistant Professor in the Teacher Education Department at California State University East Bay. She teaches classes for both multiple and single subject candidates on meeting the needs of Emergent Bilingual students. In addition, she teaches secondary ELA Methods.
Dr. Soto's current research interests focus on ways that teachers can organize their curriculum around thematic units using authentic reading and writing projects to motivate and engage emergent bilinguals. In addition, she has been exploring the use of translanguaging to promote biliteracy as a means of helping emergent bilinguals be successful academically and supporting the maintenance of their native languages.
Each year, she presents for national and international conferences. This year she gave two virtual presentations for Teachers of English to Speakers of Other Languages (TESOL): Applying Translanguaging in Units of Study and Translanguaging Strategies that Draw on Students' Cultures.
Recent publications include co-authoring Equitable Access for English Learners: Strategies and Units for Differentiating Your Language Arts Curriculum (Corwin, 2020) and Between Worlds: Access to Second Language Acquisition 4th Edition (Heinemann, 2021).
April 2021 Spotlight – CCTE Board of Directors Shadi Roshandel
Dr. Shadi Roshandel started her career in education as a Middle School Math teacher in the New York City public schools and then earned her PhD in Education with an emphasis in Child and Adolescent Development from University of California, Santa Barbara.  She is an Assistant Professor at California State University East Bay in the Teacher Education Department and the Assessment and Accreditation Coordinator for the College of Education and Allied Studies.  Prior to her arrival at CSUEB, she was the Program Director of the Single Subject Program and Assessment Coordinator in the Department of Education at Dominican University of California.  She has been a member of California Council on Teacher Education (CCTE) since 2012 and currently serves on the Board of Directors.
Over the last nine years, she has worked with pre-service teachers, striving to teach pedagogical practices that emphasize equity and inclusivity.  Her research interests focus on adolescent motivation and achievement among middle and high school students and exploring the influences of teacher support on adolescent motivation and achievement.  She explores the transactional relationship between teachers and students and apply these findings to implement professional development programs in schools for both pre-service as well as in-service teachers.  Prior to her doctorate work, she received her M.S. in education at Brooklyn College and her B.A. in psychology from the University of Michigan.
March 2021 Spotlight – CCTE Board of Directors & CCNews Editor Terrelle Sales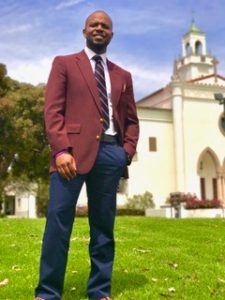 Dr. Terrelle B. Sales has worked in many capacities during his tenure in public education beginning as a Middle School Mathematics teacher all the way up to a High School Assistant Principal of Mathematics and Science Instruction. He currently works as the Assistant Professor of Graduate Education at Vanguard University and works with the Commission on Teacher Credentialing for the state of California on the Education Specialist Teacher Performance Assessment Design Team. In 2020 Dr. Sales was elected to serve on the Board of Directors for the California Council on Teacher Education (CCTE) and is also the newly appointed Editor for CCNews. Dr. Sales' research interests include critical pedagogy, critical theory, critical theology, and theology. His dissertation topic focused on the interconnectivity of theology and critical pedagogy, ultimately leading to what he has deemed the Pedagogy of Jesus Christ. In 2019 he had the privilege of presenting with Dr. Antonia Darder at the American Educational Research Association conference (AERA) for the session, "Decolonizing Interpretive Research: A Subaltern Methodology for Social Change." Dr. Sales has been happily married to his wife Porsha Sales for 14 years and ecstatically looks forward to spending the rest of his life adoring her. They share the joint calling of foster care and sees it as a ministry to help show the love of Christ to children of all ages. They currently have four children Levi (8), Ashton (6), Sharia (4), and Celestia-Luna (4). It has been Dr. Sales' dream to become a full-time faculty member and although Vanguard University will always have a special place in his heart, he has accepted a tenure track position as the new Assistant Professor of Teacher Education at Pepperdine University. Dr. Sales is currently working to convert his dissertation "An Emancipatory Pedagogy of Jesus Christ: Towards a Decolonizing Epistemology of Education and Theology" into a manuscript that will be published this June through Hamilton Books. Dr. Sales received his B.A. in Liberal Arts from Pepperdine University, his M.A. of Education in Teacher Leadership from Vanguard University, and his Ed.D in Educational Leadership for Social Justice from Loyola Marymount University.
February 2021 Spotlight – CCTE President-Elect Heidi Stevenson
 In No One is Too Small to Make a Difference, 16-year-old Greta Thunberg asks, "…if solutions within this system are so impossible to find then maybe we should change the system itself?" As teacher educators we are uniquely positioned to interrupt systemic inequities and increase TK-12 student academic achievement and ability to thrive.
To achieve this goal Heidi believes we must continually ask ourselves a question posed by Django Paris  (2016), "How can we prepare teachers to enact pedagogies that meet the needs of the new mainstream; students of color characterized by multilingualism, multiculturalism, and the desire to strive toward equality in an unequal and shifting racially and ethnically diverse society?"
Heidi Stevenson's work as Associate Director of Center for Reaching & Teaching the Whole Child (CTWC) is focused on supporting students and educators by promoting the integration of social, emotional and cultural competencies (SEC) throughout the teacher professional development pipeline from university teacher preparation, to beginning teacher support, and ongoing teacher professional development to address structural racism, well-being and academic achievement. CRTWC offers professional development for TK-12 educators, induction and teacher coaches, and teacher educators.
Heidi currently serves as President-Elect of the California Council on Teacher Education and representative on the California Department of Education Taskforce on developing transformative social-emotional learning competencies.  Prior to that Heidi worked as a teacher of young children, Associate Professor of Education at University of the Pacific, and Visiting Professor at University of California, Berkeley.  In all she does, Heidi works collaboratively toward supporting an anti-racist and anti-marginalization educational system that best meets the needs of our society's biggest asset, our diverse next generation. 
January 2021 Spotlight – CCTE Vice-President for ATE Michael Cosenza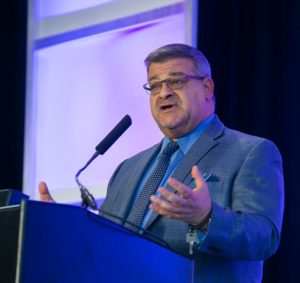 Dr. Michael Cosenza has been a member of the California Council on Teacher Education (CCTE) since 2006 and currently serves as an officer in the role of Vice-President-ATE. CCTE is the state affiliate of the Association of Teacher Educators (ATE) and in this position, he serves as the liaison between the two organizations.  Since taking office in 2018, Michael has strengthened the partnership between ATE and CCTE and spearheaded the first California Clinical Fellows Symposium, reproducing ATE's national program at the state level. He also represents CCTE each year at the ATE National Delegate Assembly where all the association's policies and procedures are adopted.
Other CCTE-related affiliations include the California Association of School University Partnerships (CASUP) which Michael a co-founded in 2010. He currently serves on the CASUP Board of Directors as its Treasurer.  Meaningful partnerships between p-12 schools and universities are essential for the preparation of aspiring teachers. CASUP provides support, resources and opportunities to share best practices for the creation and sustainability of substantive partnerships and high-quality clinical field experiences.  Outside of CCTE, Michael serves on the Board of the National Association for Professional Development Schools (NAPDS) and is its immediate past-president.
Dr. Cosenza holds a BA in American Government, an M.Ed. in Teacher Leadership and an Ed.D. in Educational Leadership.  He has been a faculty member at California Lutheran University since 2006.  At Cal Lutheran, he serves as the Director of the PDS-Residency program in the Department of Learning and Teaching.  The residency program requires teacher candidates to participate in a year-long clinical placement at one of 4 partner schools in Ventura County.  At Cal Lutheran, Michael also serves on the Faculty Senate, representing the Graduate School of Education.
December 2020 Spotlight – CCTE Past President Virginia Kennedy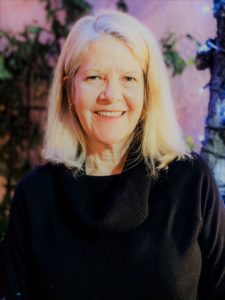 Dr. Virginia Kennedy is a long-time member of the California Council on Teacher Education (CCTE) and has served as committee member, Board member, and most recently as its President from 2018-2020. She has been on many CCTE conference committees, has made several CCTE conference presentations, and is presently co-chairing her third CCTE conference, to be held in Fall 2021. She also serves on CCTE's Intersegmental Project Task Force, which develops and coordinates the Professional Development for Mentoring New Teachers certificate program for mentor teachers and clinical practice supervisors.
Other CCTE-related current affiliations include the California Association of Professors of Special Education/Teacher Education Division of the Council for Exceptional Children (CAPSE/TED), and the California Alliance for Inclusive Schooling (CAIS), both associated organizations of CCTE. She also participates in the Special Education SIG (Special Interest Group) and the Induction SIG. She co-chairs the Preparation Subcommittee of California CEEDAR.
Dr. Kennedy is a faculty member at California State University Northridge in the Department of Special Education, with a focus on teacher preparation in the area of mild/moderate disabilities, and is the Induction Coordinator. Recent presentations include "Induction and the Changing Face of Special Education" at the California Induction Conference (2019), and "When Policy Implementation Needs Updating: Induction and Changes in Inclusive Education", CCTE SPAN Conference 2020, with Dr. Melissa Meetze-Hall.
November 2020 Spotlight – CCTE President Eric Engdahl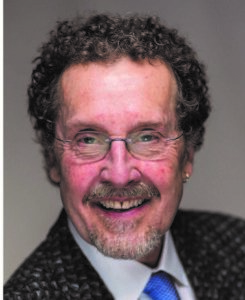 Dr. Eric Engdahl has served as Chair of the Department of Teacher Education at Cal State East Bay since 2014.  He is President of the California Council on Teacher Education (CCTE).  He served on the California Department of Education (CDE) Visual and Performing Arts (VAPA) Standards Advisory Committee, co-chaired the CDE VAPA Curriculum Framework and Evaluation Criteria Committee, on the CTC Theatre Subject Matter Advisory Panel, and recently co-facilitated a session on test item review.
His current research agenda focuses on Social Emotional Learning/Culturally Responsive Teaching and Arts Integration.  In 2019-2020 he led an "Arts Learning Lab" at the University of Tennessee, Chattanooga, Southeast Center for Education in the Arts on SEL and Arts Integration, with an emphasis in Early Childhood Education.  Recent publications include a chapter in Preparing educators for arts integration: Placing creativity at the center of learning (Teacher's College Press, 2017) and "We'll come back when you're teaching: Examining the need for curricular reform in higher education in response to the introduction of transitional kindergarten in California's public schools," (Teacher Education Quarterly, 2018). 
Dr. Engdahl holds a Ph.D. in Theater History/Criticism from the University of California, Los Angeles, a M.F.A. from the Professional Acting Program at Southern Methodist University, and a B.A. from Pomona College.  Many years ago he ran away and joined the circus, spending a season as a Ringmaster.
October 2020 Spotlight – Executive Secretary Alan Jones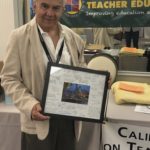 Dr. Alan H. Jones has been involved as a member of the California Council on Teacher Education since 1974, including service as an elected member of the Board of Directors in the late 1970s, as editor of Teacher Education Quarterly from 1987 through 1998, as chair of the Policy Committee in the mid-1990s, as a speaker at semi-annual CCTE conferences on multiple occasions, and as part-time Executive Secretary of the organization since 1998. In the Executive Secretary role he reports to the CCTE officers and Board of Directors, with responsibility for annual membership, organization of semi-annual conferences, development and monitoring of the annual budget, communications, and support for committees and associated organizations.
Alan also is the owner and publisher at Caddo Gap Press, a small educational publishing company in San Francisco that specializes in journals in the fields of teacher education, the social foundations of education, and multicultural education. The company publishes both Issues in Teacher Education and Teacher Education Quarterly under sponsorship of CCTE.
Prior to his current work with Caddo Gap Press and CCTE, Alan has been a junior high school teacher in Ann Arbor, Michigan, an instructor at the University of Michigan School of Education, an assistant professor in social foundations of education at Eastern Michigan University, chair of the Department of Education at Sacred Heart University in Bridgeport, Connecticut, a researcher with the Office of Institutional Research at the University of Michigan, a consultant with the California Commission on Teacher Preparation and Licensing, the executive secretary of the Michigan Chapter of the American Association of University Professors, and an editor and publisher at Prakken Publications in Ann Arbor, Michigan. He holds B.A., M.A., and Ph.D. degrees from the University of Michigan in history, international education, and the social foundations of education.